We train in the disciplines that allow our students to jointly develop any technological project. 
This service serves the administrative needs of students enrolled at U-tad, students who wish to study a degree at U-tad, and those who have completed a degree in matters related to any aspect of their university experience, from enrolment to application and delivery of degrees upon completion of their studies. 
Additionally, you can find guidance and advice services on any aspect related to your studies. Moreover, it manages anything related to the processing of accreditations, the issuing of certificates, and other administrative matters.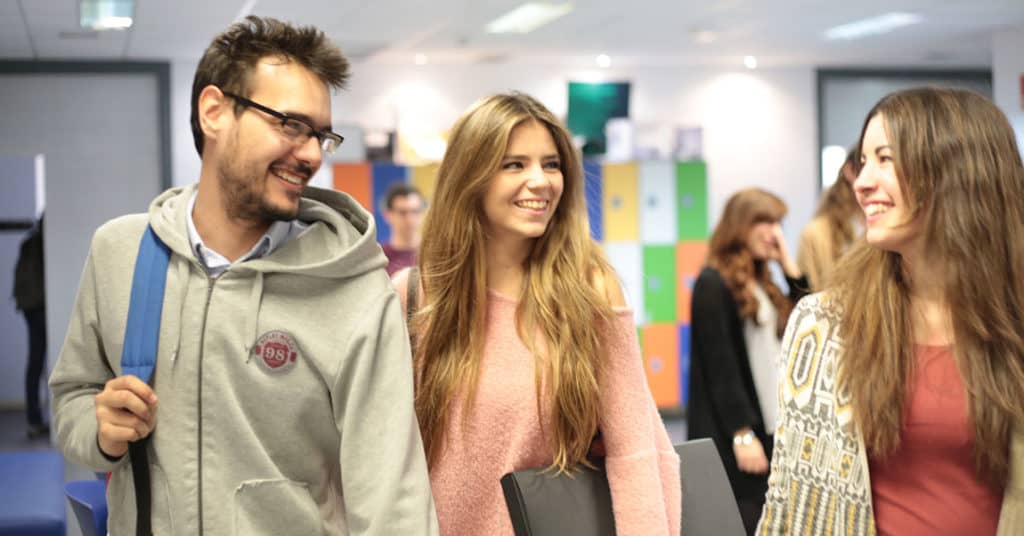 The U-tad library provides different resources for learning, teaching, and research. Its mission is to facilitate access, disseminate information resources, and collaborate in the processes of knowledge creation, all with the goal of contributing to the achievement of U-tad's objectives. 
Through the library's website (biblioteca.u-tad.es), you can access the online catalogue, manage loans, and reserve copies.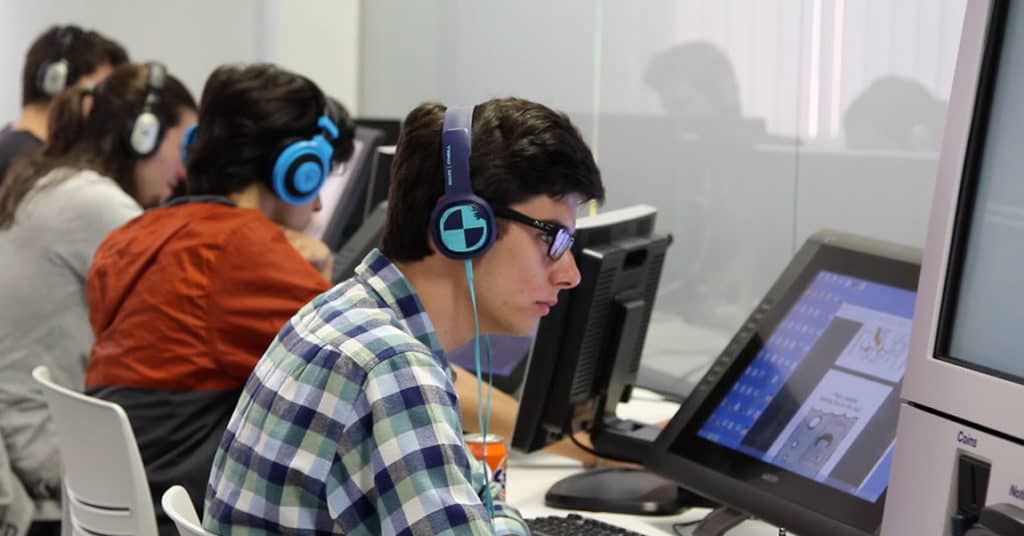 You have at your disposal:  
More than 500 volumes containing the recommended reading list for each subject. 

 

Issues of periodical publications.  

 

Animated films, video game console loans (PlayStation, Xbox, Wii, Nintendo Switch…) and board games 

(Catan

, 

Carcassonne

, 

Bang

, 

Dixit

, etc…)

 
We also provide:   
A study room and individual workspaces with computers.  

 

The reprographic service, where you can print, scan, and copy materials. 

 

Android Tablets for loan. 

 
Remember that to access all this you must present your student card (essential for the use of the reprographic service) or ID card. Usage rules, as well as other documents of interest, are published on the virtual campus. 
Schedule: 8:30 to 21:00 from Monday to Friday. 

 

Lending hours: 10:30 to 18:30

 
 In order to encourage teamwork and the completion of work and assignments by students, U-tad offers the use of the classrooms of the Campus as long as they are not in academic use by any degree program or professor.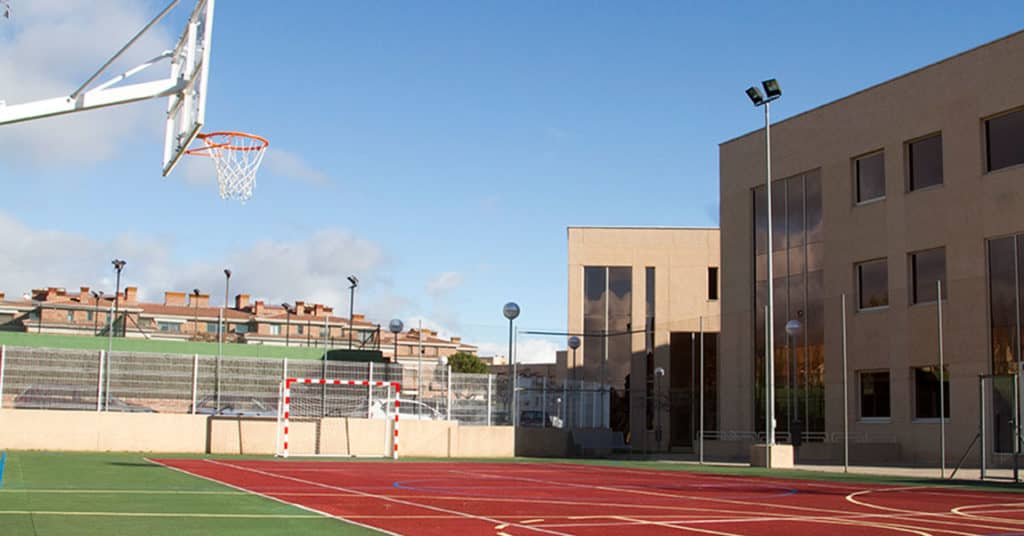 The U-tad campus has a paddle tennis court and a multi-sports court that are available to all students. Sports facilities are located next to the Madrid building and their operating hours, cost, and conditions of use are as follows:
Operating hours: from 9:00 to 21:00 
Cost per hour (maximum of two hours, except for special events):  
Paddle tennis: 5 euros 
Pista polideportiva: 15 euros ( 2€ supplement in case of lighting requiremet) It can be used at no cost in case there are no previous bookings.  
Track reservation: must be made starting at 16:00 the previous day.
For questions and to reserve a place, please go in-person to Madrid building reception.
Additionally, there are four sports centers in Las Rozas, close to the university. For more information: servicios.corporativos@u-tad.com 
Polideportivo Municipal San José de Las Matas C/ Camino del Garzo, 79 28290 Las Rozas

 

Polideportivo Municipal de Entremontes C/ Aristóteles, S/N 28232 Las Rozas

 

Polideportivo Dehesa de Navalcarbón Avda.

 

Nuestra Señora del Retamar, 16 28232 Las Rozas

 

Polideportivo Municipal Alfredo Espiniella C/ de la Comunidad  de La Rioja, 4 28231 Las Rozas

 
The mission of student clubs is to promote relationships between members of the U-tad community, facilitating the generation of opportunities for knowledge and extracurricular activities, with the aim of promoting the personal and professional development of our students. These are voluntary groups of people who are studying any of the different undergraduate, graduate and postgraduate programs at U-tad and who voluntarily form with a common goal.  
Initiatives for the creation of a student club can be proposed to the Academic Management by its promoters, for verification that they are in line with U-tad's principles and values. They shall also be independent of any political group or organization, whether public, private, civil, or religious, and shall operate in accordance to the ethical values reflected in the rules of co-existence.  
The rules for setting up clubs and their functions and requirements are available in the virtual campus.   
U-tad provides a cafeteria service, located in the Madrid Building, which offers a breakfast service and daily menu. Besides there is a cafetería outside the main building which offers daily lunch menus, salads, coffee, refreshments and snacks.
Operating hours are from 8.30 am to 6.30 pm.