Quality and academic excellence
At U-tad we maintain our commitment to quality and academic excellence in the university programs we teach. 
For this, the necessary systems, mechanisms and synergies are established through the Quality Assurance System. We work in an interdepartmental and multidisciplinary fashion with the rest of areas that conform the educative community with the objective to plan, coordinate and direct the organization relative to the quality of the official degrees.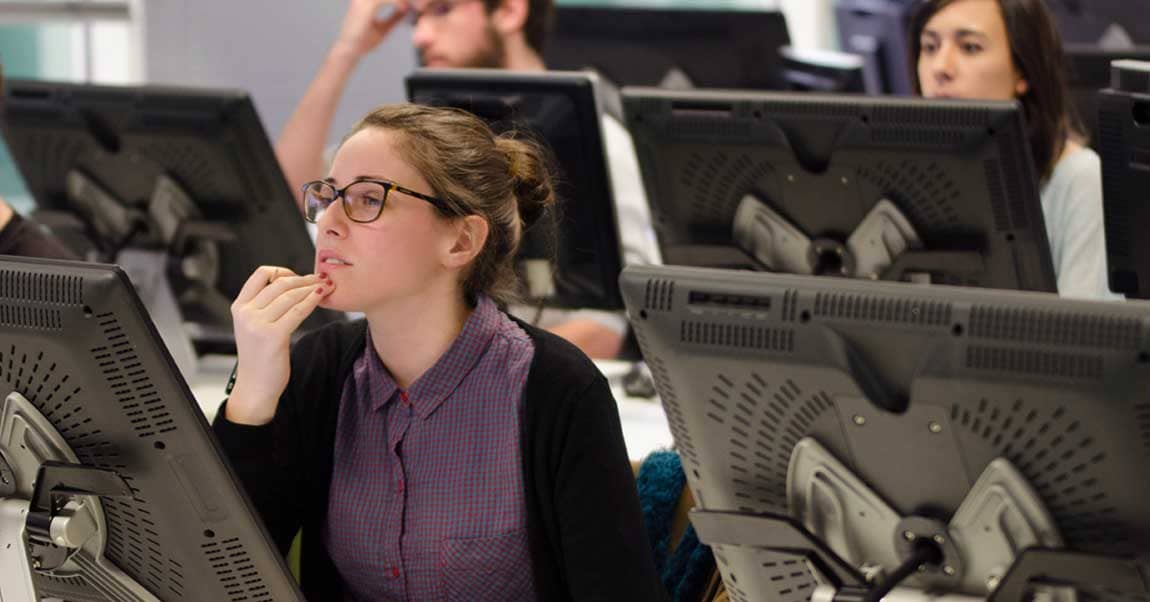 U-tad's Quality Policy enhances the institution's commitment to promote formative excellence from its proximity to the digital content industry and the real needs of said market in terms of highly qualified teachers. 
The development of the policy has been carried out taking into account the different groups of interest related to teaching: students, teachers, administration and services personnel, graduates and employees. 
The Internal Quality Assurance System is the set of documented processes used to manage and control the development of quality in undergraduate programs. This system follows the guidelines of the IQAS of the Camilo José Cela University and those indicated by the European Higher Education Area. 
The Quality manual encompasses all the processes covered by the Internal Quality Assurance System. The scope of application is all official degrees, both undergraduate and graduate at U-tad.
Undergraduate and Postgraduate programs
Degrees to be extinguished
B.F.A. in Animation [2012]
B.F.A. in Visual Design of Digital Content
B.S. in Engineering in Digital Content Development
Rules of Organization and Operation
The following document contains the Rules of Organization and Operation of the University Center for Technology and Digital Art, which establishes the academic and disciplinary rules applicable to U-tad students. 
COMPLAINTS, SUGGESTIONS, CLAIMS AND CONGRATULATIONS SYSTEM
The purpose of this mailbox is to allow all members of the U-tad community, students, teachers and staff, to submit their suggestions, complaints, claims, acknowledgments and inquiries about the activities carried out in the fields of teaching, research and management. In this way we want to facilitate the approach of the institution and offer a more effective service in favor of improving Quality. 
Responsible: U-TAD CENTRO DIGITAL, SL  Purpose: Management of your query.  Rights: You may exercise your right of access, rectification, deletion, opposition, portability and limitation of treatment through the mail  dpo@u-tad.com   at any moment. Additional information:  Privacy Policy  . Through the submission of your request, you consent to the processing of your data.