Mission, Vision and Values
These are the foundations that show us the way and inspire us to be better every day.
Here at U-tad we are driven by the passion to teach our students the way we would have liked to be trained ourselves. 
We know how to develop the inner talent that we all have and we offer our students the knowledge and the tools necessary to unleash their creativity through an education based on excellence. 
One of the qualities that distinguishes U-tad is our proximity to the industry, which allows us to offer our students an education completely adapted to the demands and needs of companies, as well as contributing to the development of the digital industry by supplying trained professionals capable of leading the way. 
As a first-class educational institution, the academic excellence is one of our cornerstones. At U-tad we offer the student a training ecosystem with all the theoretical and practical tools,  not to mention the prestigious industry professionals teaching faculty, who make of our students capable  professionals ready to face today´s challenges, as well as to progress at the same pace as the digital industry.
Through an eminently practical tuition model, based on project development and working in multidisciplinary teams comprised of students from all degrees, we train the future leaders of the digital industry.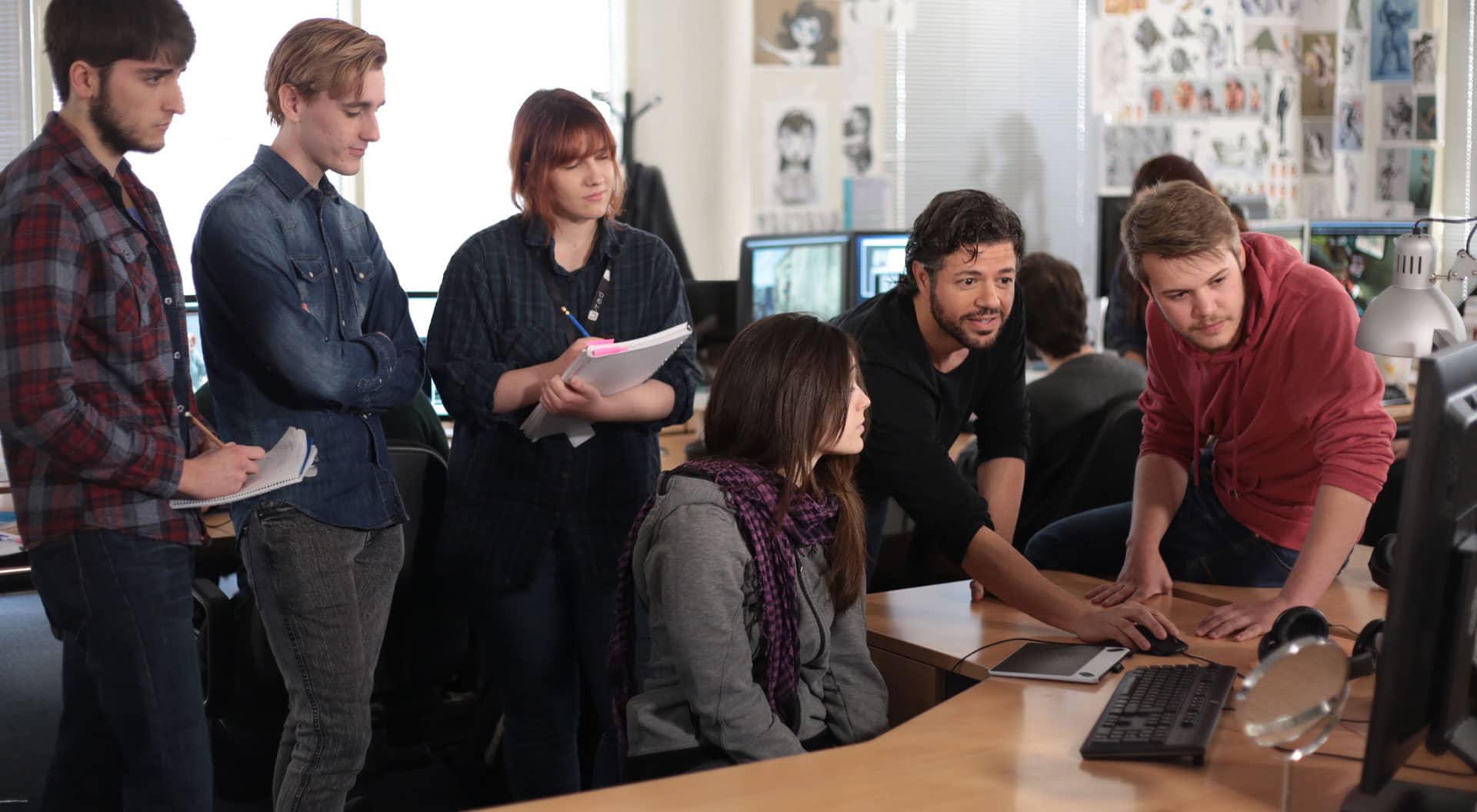 We offer quality education adapted to the demands of the professional skills requested by the industry. We have a prestigious professional teaching faculty able to motivate students and make them professionals fully prepared to lead the digital revolution.
Technological innovation:
We are at the forefront in technological equipment in both hardware and software available for the ideal training of our students. In addition, we are able to integrate in an agile way any new subjects necessary to offer a permanently updated university education. 
We foster among our students the importance of working as a team with different academic profiles so that they are able to interact with people with different abilities and to achieve team problem solving, as it happens in companies all over the world.
Through the development of real projects that materialize, we instill among our students the idea that their effort, knowledge and desire may be able to change the world through essays and projects that emerge during their time at the university.