M.A. in Production Direction for Animation, Games and VFX
Our students will be fully capable of producing a film, animation series or a video game
Proyecto de Pilar Hernández, alumna de U-tad
Become one of the most demanded professionals with the highest employability in the sector.
The Master's Degree in Professional Production Management for Animation, VFX and Video Games was created in response to the need to find professionals capable of leading the production of films, animated series and video games.
We have designed this master's program to enable our students to successfully perform any production position, from Production Assistant to Production Manager. 
The master's degree focuses on production management and supervision, without overlooking the executive aspects of these positions. By the end of the degree, our students are able to analyze a project, propose an appropriate budget, and develop a schedule that ensures timely compliance in line with the established plan. Pursuing this master's degree, you will learn how to successfully manage production utilizing the industry-standard software, as well as how to manage and effectively communicate with the co-producers at other collaborating studios.
Production Manager
Production Supervisor
Production Coordinator
Production Assistant
Executive Producer
People with industry experience who want to specialize and focus their career on production.
Graduates in Audiovisual Communication, Animation, and related post-secondary vocational training.
Our master's students are prepped to contribute to first-class productions and are working at Sony Imageworks, Skydance Animation, MPC, Illusorium Animation, Framestore and Giant Animation.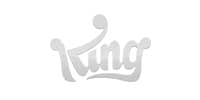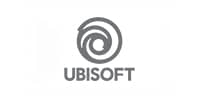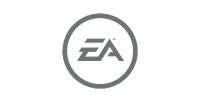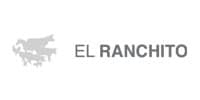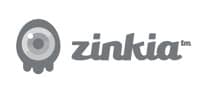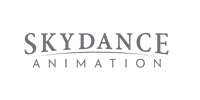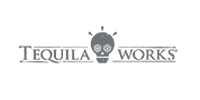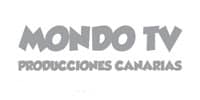 Location: U-tad
Hours:

Thursdays from 6:00 p.m. to 10:00 p.m., Fridays from 4:00 p.m. to 10:00 p.m. and Saturdays from 9:00 a.m. to 3:00 p.m. CET.

ECTS:

October-June (600 hours)

Language:

Spanish

Modality:

In campus

 or online

Centre Attached to: Camilo José Cela University
COURSE NAME
FUNDAMENTALS

 
Introduction
Artistic and technical fundamentals of animation
Fundamentals of video game design
Artistic and Technical Fundamentals of VFX: The Creative Process
Structure of the creative process
Creative Thinking
PRODUCTION MANAGEMENT AND CONTROL
Project Analysis and Development
Nature and definition of an animation project
Nature and definition of a VFX project
Nature and definition of a video game
Project development and feasibility analysis
Planning and strategic tools in Animation
 Project Organization
Animation Pipeline
VFX Pipeline
Video Game Pipeline
Production Planning and Control
Tools and strategic planning in Animation and Video Games
Project development and feasibility analysis
Methodology and tools for production control in Animation and Videogames (agile methodologies)
Reporting and cost control
Outsourcing control
Monitoring, analysis and learning
Budgets
Creation and budget control in videogames and VFX projects
Elaboration and budget control in animation projects
Methodology and tools for production control
EXECUTIVE PRODUCTION
Financing
Financing and operation of an animation and VFX project
financing and operation of a video game
Legal

 
Intellectual Property
Main contracts (distribution, co-production, publishing, etc...)
Management Skills
Presentation of projects
Creative team management
Leadership and motivation
MASTER'S THESIS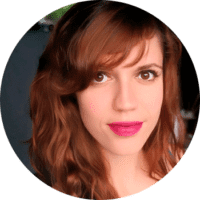 Animation and VFX Production teacher
Department Production Manager at Weta Digital
Students' projects and awards
Upon graduation, you will be able to work at top studios in all different industry disciplines: animation, VFX and video games. By this time, you will have worked on real projects with industry professionals. 
The projects developed by our students during their studies have won the most prestigious industry awards in different disciplines. Check them out.
For the last 6 years, I've been running Tiny Cosmonauts, my own transmedia educational content creation studio for children. There are many things that I know now, having pursued the Master's in Production at U-tad, that I would never have discovered on my own. My master's degree experience has been totally eye-opening. The teaching staff is first-class and has worked on prestigious projects. They share their production knowledge with patience, love and passion. The Master's program is wonderfully designed. One of its best facets is its multifaceted nature, covering all three branches (animation, video games and VFX). It's great practice for a professional entry to the labor market.
Chema Juarez
Online student. Mexico
In 2014, I founded TrendPicStudio, where I leveraged my work as a designer and 3D artist with art direction and advertising projects production. It is a privilege to be able to have the first-hand experience of working with top industry professionals, not only because of the amount of contacts and friends I've made, but because, throughout the master's program, they provide all the knowledge and tools necessary for efficient production management, not only in the world of animation and video games but with other projects as well, such as real image and VFX. We've learned to master the creative processes, pipeline, planning and task tracking with the latest software, leadership and team management skills, efficient time management, script breakdowns and much more to be able to budget and move forward with any project. Today, we are working alongside many global studios, and we have done a 360º in the daily management of our project production.
Tania Palma
Online student. Mexico