Start your career in the digital industry and become a game designer, scripter, writer, Q&A lead, Community Manager, Associate Producer or Gameplay designer
A Rising Bond, students' project winner of the PlayStation Award for Best Narrative in 2019.
Designed for all those gamers who have always dreamed of making their vocation viable professionally.
This program is designed for those enthusiastic about video games and who have always dreamed of making their a career out of their passion. 
We are looking for independent designers, capable of devising and structuring solid game systems and incredible environments, capable of prototyping them in the most demanded development engines in the industry: Unity 3D and Unreal Engine 4.
Our designers will be able to actively and directly participate in the implementation of development processes and stages. The training is fundamentally hands-on. It culminates in the master's final project, in which you and the students of the other video game master's programs will form your own development studio. You will live and contend with the experience of creating your first video game from start to finish, allowing you to enrich your knowledge with that of your peers. You will all develop the skills expected of an industry professional
Game Director.
Game Designer.
Level Designer.
Gameplay Designer.
Scripter.
Writer.
Gamification Designer.
QA Lead.
Diseñador de Mecánicas.
Game Journalist.
Project Manager Assistant.
Associate Producer.
Perfil de entrada del alumno:
Professionals who wish to specialize in the field of video games and interactive digital leisure.
Those interested in the creation and development of video games, who are eager to develop a deep knowledge of game rules, mechanics and inner workings.
Individuals who are self-taught in game design and conceptualization.
Our students are highly valued by the industry.  
Our Professional Development Services is responsible for facilitating student insertion into the various companies that contact us looking for highly specialized professionals. We have students working in companies like Reflections, Rockstar North, Ubisoft, Novorama, Mediatonic, Tequila, Ericsson, Genera Games, King, Mercury Steam, PlayGiga, Splash Damage, Purple Lamp Studios, Rebellion Developments, Elite 3D, Pendulo Studios, Gameloft, Saber Interactive, Smartick, Black Forest…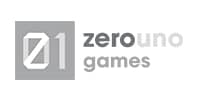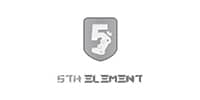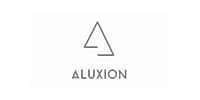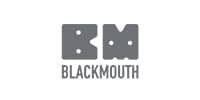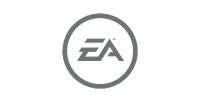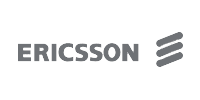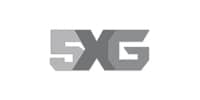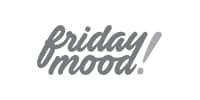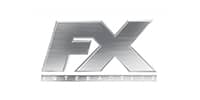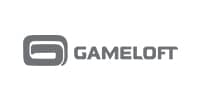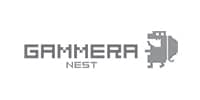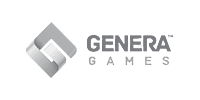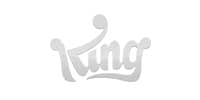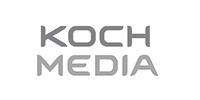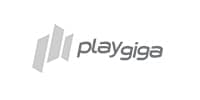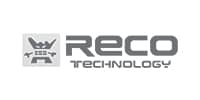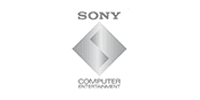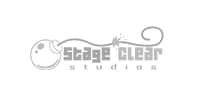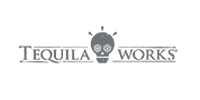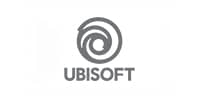 Location: U-tad

Modality:

In campus

Hours

: 

Monday – Thursday

 

Duration:

October-October (1,000 hours)

 

Language:

Spanish
COURSE NAME
FUNDAMENTALS
Video Game Analysis
Video Game Logic
Production Fundamentals
Publishing
Graphic Fundamentals
Art Direction
VIDEO GAME DESIGN
Mechanics
Dynamics
Video Game Design
Level Design
TECHNICAL BASICS
Scripting Fundamentals
Programming Fundamentals
Unreal Engine
Unity
SPECIALIZATION
Gamificación
Narrative Direction
WORKSHOP
Professionals Skills Workshops
PROJECT
Master's Thesis
The content of the curriculum and faculty may be modified according to academic needs
Visualizing, designing, planning and developing the design of a video game, from its conception to its completion. 

Tackling interactive product design on any platform or medium in the interactive entertainment industry. 

Controling the production process, from the conceptualization to the marketing. 

Mastering the narrative, usability and user experience, and methodologies to create and maintain the emotional experience of a video game. 

Implementing the mechanics and features of product design using the core techniques and tools of video game development, including tasks such as: level creation, interface, characters, progression and difficulty curves, economy and monetization. 

Conceiving, conceptualizing and communicating all aspects of video game design, from the fundamental building blocks to the finer details. 

Designing and transfering video game concepts to other industries (Gamification). 

Understanding game design techniques and mechanics for problem solving in other domains.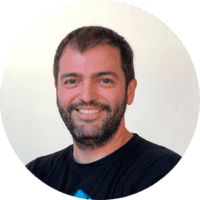 Video Game Dynamics and Mechanics Teacher
Senior Game Designer at Electronics Arts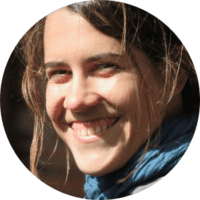 Serious Games, Gamificación and Publishing teacher
Serious Games Evangelis at Lingo Kids
Students' projects and awards
Your Project: your best letter of recommendation
The audiovisual entertainment sector, particularly when it comes to video games, is an industry that requires highly qualified professionals. The best way to showcase your preparation is with a high-quality portfolio. It is for this reason that at U-tad, we replicate the workflow and demands of a professional studio. In addition to a quality education, our students graduate with  a clear understanding of industry mechanics. The Final Master's Project is a group project developed with colleagues from other master's degrees. Together, you form a real studio while at university. Students take charge of creative decisions, but you will have the continuous support of an industry professional team. 
U-tad is the Spanish educational center with the highest number of PlayStation Awards, with ten in just five years. The first to achieve this was Rolling BOB, which won the «Innovation Award». It was the first U-tad game to be released on the PS4 Store. We are currently on our sixth.  
Other published games include Intruders:  Hide & Seek (also available on Steam), Khara, Inglorious (originally called "Tribute of Rage" in its university days), Rascal Revolt and Windfolk , one of the stars of Sony's Gamescamp 2020. All of these can be downloaded from the online PS Store (Rolling BOB and Intruders also have physical copies available at stores). There is no other Spanish university center capable of producing such high-quality projects. 
For the fifth consecutive year, we have been honored with the award for Best University Project at the Fun&Serious Festival's Titanium Awards, a European benchmark in the industry. We have also been successful in prestigious competitions such as Gamelab, Gamingfest, Gamepolis, IndieSummit, Game JamOn and Indie(Mad), competing not only against other university projects, but also against commercial projects by established studios. 
Internationally, we have already won four awards at the world's leading creative festival, SXSW in Texas. We are the sole Spanish training center that has won or been shortlisted. 
In short: I am where I am thanks to the master's project I developed with my teammates. We learned a lot in the process and not only on a technical level. We learned how a real videogame studio works, dealing with production issues and all it entails, as well as teamwork between different departments, achieving objectives and milestones, etc.
Jorge Gómez Povedano
Cloud Imperium Games
Without my year at U-tad, it's hard to imagine that I would have had access to top studios in the industry. During the master's program, I learned to work in a development team under the supervision of the experienced teaching team. This enabled me to develop my professional and personal skills.
Enkeo Orio
Game Designer at Asobo Studio
The work you do alongside peers at U-tad, guided by experienced faculty, gives you a great perspective and an advantage when it comes time to look for a job in the industry. Everything I learned was fundamental in securing my first job Tequila Works, and still sticks with me at my job at CI Games.
Gustavo Alurralde
Technical Designer CI Games
My time at U-tad: A year in which "going to class" meant meeting with teachers as nerdy as I am and learning as much as possible. I would absolutely do it again. What contributed the most to my career: graduating from my master's degree with a commercial project for PS4 already in development.
Pablo Lafora Rey
Mission Designer at Black Forest Games
The Master's degree was the push I needed to break into the industry. The Master's thesis was the perfect showcase of my skills and an incredible opportunity to meet people.
Antonio Villaescusa Martín
Technical Game Designer at Digital Extremes.
During my studies at U-tad, I took part in a project through which I learned the basics necessary to work in the industry.
Dámaris Herrera
Game Designer at Saber Interactive