Project by Cristina Sabín, U-tad student
If you are a creative person with an artistic spirit and an interest in technology, design and advertising communication, a Degree in Digital Design is a great fit for your future! 
Become a designer capable of designing and developing all the digital content necessary for the correct positioning and transmission of a company's brand image, products and marketing campaigns appropriate for the current technological and digital environment. 
Master the basics of Graphic Design, Art Direction, Motion Graphics, Digital Art, Web Design, and UX/UI Design. Learn through practical projects and, on completion of your degree, you will have a professional digital portfolio, the ideal business card to work at the best companies in the design field. 
Study at the U-tad, a leader training those with the profiles demanded by the digital content industry. You will learn from excellent professionals who will share their vision, trends and projects with you. 
University Center affiliated to:

With a Degree in Digital Design, you will be able to work as:
Art Director
Interface Designer
User Experience Designer
App designer and developer
Web and Layout Designer
Motion grapher
Audiovisual Editor
Digital Artist
Graphic Designer
Digital Illustrator
Infographics designer for TV, periodicals or signage
Content Editor
Digital publication designer
Interactive Artist
Brand digital development
Advertising Designer
Video mapper
Multimedia Art Director
Creative&innovación
UX Researcher
Creative Project Manager
Our courses are developed by Industrial Committees, formed by the most relevant Design companies in our country, which guarantees that our curricula are constantly up-to-date with the current needs of the industry, and that they seek our students' talent to lead their most innovative projects.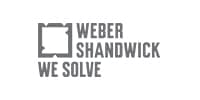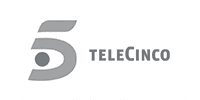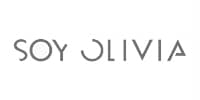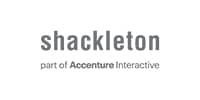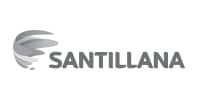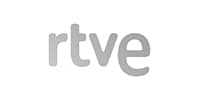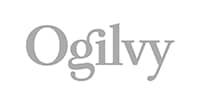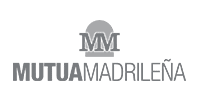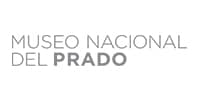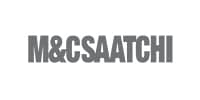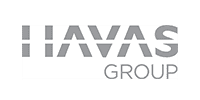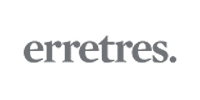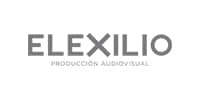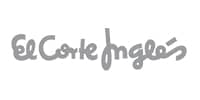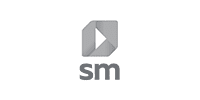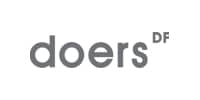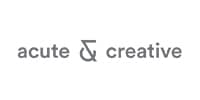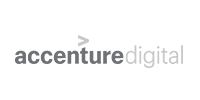 Students' projects and awards
Your Project: your best letter of recommendation
Throughout the degree, you will learn to develop projects and you will build a complete portfolio or reel, which is not only a very practical and useful way to learn, but will also act as the best letter of reference for your training and knowledge when it comes to choosing a career.  
U-tad students have received more than 70 awards in national and international competitions in the last three years, which attests to the capacity and quality of our students' education. Our students have achieved important awards such as a Bronze in the prestigious ADG Laus Awards and the 'Best Digital Design Project' at the Ibero-American Design Biennial, both in 2021. 
We are very proud of our students because they stand out. The training and talent they've developed at at U-tad provides them with solid knowledge to pursue their professional career in industries with a strong demand for professionals. 
Choosing to study at U-tad has been one of the best decisions of my life. It's a technological powerhouse where you can unleash 100% of your talent. You're surrounded by creative people, with mind-blowing opportunities. The learning curve is huge. Every day you learn something new, both at a technical and personal level, overcoming challenges and putting what you have learned into practice immediately.
Rafael Martín Gallego - UX/UI Designer at Mutua Madrileña
Studying Digital Design at U-tad has been one of the best decisions I've ever made. What stands out the most in these four years is the quality of the teaching staff, the personal attention we receive and the multidisciplinary approach of the studies. Finishing my degree with such a complete education has helped me to find a job that I am passionate about, doing what I like the most and putting into practice everything I have learnt at university.
María López de Subijana - Designer at Erretres
U-tad is a different kind of university. The professors are industry experts and provide individual encouragement to each of us. You can carry out projects with students from other degrees. I personally have developed several apps and one of them was awarded(South Summit 2018: Amadeus IT challenge). When it came to starting with a company, I had no difficulty in facing the challenges of professional life.
Alba Morales - RTVE
Through U-tad´s  International Relations Department you will be able to spend a semester or a year abroad at any of the universities all over the world through our student exchange and mobility agreements.  We have wide array of agreements with prestigious universities in five continents and we are working to expand the number of partner institutions with exchange agreements either within the Erasmus program or with bilateral exchange agreements.  
Agreements with leading Universities such as: 
School of Visual Arts (Nueva York)
Istituto Europeo di Design (Milán)
Haute École Albert Jacquard (Namur)
Vilnius Academy of Arts (Vilna)
Bezalel University (Jersusalén)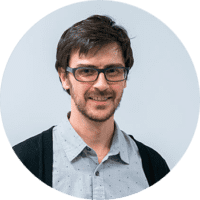 Typography, Graphic Composition, Illustration, Graphic Design, Graphic Design teacher
Illustrator and designer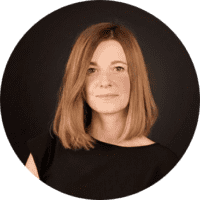 Creativity, Art Direction and Digital Strategist teacher
Digital Art Director at Zama Comunicación
SUBJECT
ECTS
TYPE
DURATION
Drawing, Analysis and Ideation I
6
B
1st semester
History of Art
3
OB
History of Design and Iconography
6
B
Geometric Representation Systems
6
B
Digital Image Processing
6
OB
Graphic Composition
6
B
2nd semester
Drawing, Analysis and Ideation II
6
B
Fundamentals of Aesthetics and Image Analysis
3
OB
Color and Light Theory
6
B
Typography and Calligraphy
6
B
Creative Thinking
6
B
Annual
Graphic legend: Basic Training (B) | Compulsory (OB) | Electives (OP) | Compulsory Minor Subject (OBM) | External Internships (PE) | Final Degree Project (TFG)
SUBJECT
ECTS
Tipo
Duración
Art Direction and Advertising Communication I
6
OB
1sd semester
Sculpture
3
OB
Photography
6
B
Illustration
6
B
Infographics and Data Visualization
3
OB
Audiovisual Narrative
6
OB
Art Direction and Advertising Communication II
6
OB
2nd semester
Digital editing and postproduction
6
OB
Fundamentals of 3D Environments
3
OB
History of Electronic and Digital Art
3
OB
Motion Graphics I
6
OB
Business and Digital Models
3
OB
Projects I (digital image)
3
OB
SUBJECT
ECTS
Tipo
Duración
Interface Design and Usability I
6
OB
1st semester
3D Environments I
6
OB
Motion Graphics II
6
OB
Programming for Art and Design
6
OB
Projects II (Brand image development)
6
OB
3D Environments II
3
OB
2nd semester
Web layout and structure/ APP I
6
OB
Projects III (Creation of a Motion Graphics Project)
6
OB
Interactive Systems
6
OB
Digital Society
3
OB
 Editorial Design
6
OP
 Character Design
6
OP
Technological Projects
6
OP
SUBJECT
ECTS
Tipo
Duración
Business creation and management
3
OB
1st semester
Digitization and materialization
6
OB
Interface Design and Usability I
6
OB
Internships in companies
12
PE
Annual
Project IV 
12
OB
Final Degree Project
6
TFG
Web layout and structure/ APP II
6
OB
2nd semester
Online Marketing
3
OB
3D Animation
6
OP
Packaging Design
6
OP
Interactive TV Environments
6
OP
Additional informartion / competencies
Location: U-tad Campus
Hours: Monday - Friday
ECTS: 240
Language: Spanish
Modality: In campus / online
Center Affiliated to:

Camilo José Cela University
Year of implementation:

2018-2019

Year of implementation:

60
Branch of knowledge: Humanities
Minimum number of ECTS per type of registration and course:
 

Minimum 

Maximum 

Full time 1st course

 

60 

60 

Full time rest of courses

30 

75 

Part-time 1st course

25 

30 

Part-time rest of courses

18 

45