The first Official Degree in Animation designed and taught by top international professionals. 
Project by Paula Blesa, U-tad student
The first Official Degree in Animation designed and taught by top international professionals. 
Study Animation in one of the top 25 Universities in the world as per Animation Magazine and learn to create new stories, worlds and characters and bring the illusion of life and move the audience emotions with your creations.
Our students work in top companies and have won at the Oscars, Annie Awards, Baftas and Goya Awards. You will learn animation from renowned industry professionals and Education PhD experts. You will graduate with a full understanding of the processes of each phase of production of animated, live action, or video game content: Storytelling, Storyboarding, 3D Modeling, Concept Art, Visual Development, Lighting, Character Design. VFX, Photography, Lighting, Shading, Character Design, CFX, Textures, etc… You will learn the pre-production, production, and post-production processes used in large animated features and master the techniques and tools of professional studios.
You will specialize with an official Minor in one of three areas: 2D Animation, 3D Visual Effects, or Art for Video Games. Through these minors, you will gain a deeper knowledge of your area of interest, enabling you to specialize and gain access to work at the best international companies.
MInors in which you can specialize
Students will be instructed in the processes and techniques of 2D work, developing specific skills for drawing for the creation of animated content, as well as the use of digital and traditional tools. You will work on concepts, character designs and development, and portraying the character personality through expressions, poses, and movements. You will learn to create environments and develop skills in the pre-production phase of animated content. Our students are already working on top international productions, such as El Pan de la Guerra, Love, Death & Robots, and Klaus, which featured to work of 29 U-tad and won at the Bafta Awards and Annie Awards and was nominated for an Oscar. Another film featuring the work of a U-tad alumna is Wolfwalkers, for which Maria Pareja was awarded the Annie Award for Best Production Design.
Advanced 3D Techniques in Animation
Special effects or VFX are used to integrate digitally animated characters into live-action films, animated productions, video games, commercials, television series and virtual reality projects.
Students minoring in Advanced 3D Techniques in Animation will be equipped with the technical and artistic knowledge necessary for animation projects. You will learn how to create 3D rigs to manipulate characters, clothes, fabrics, and the dynamic simulation of environments. You will also learn how to create specific VFX such as fire, smoke, water. With this minor, you will a master of fantastical character integration in large productions.
With a team of peers, you will produce your own reel, integrating effects and acquiring the skills needed to work in professional productions. This will be act as a letter of recommendation, opening the door to the most important companies in the sector.
Among many Oscar, Emmy, and Bafta nominated/winning international productions, our students have worked on major films and series such as Avatar: The Way of Water, Avengers Endgame, Luck, The Jungle Book, Mission Impossible, Wonder Woman, Lord of the Rings, Spider-Man Into the Spider-Verse, Guardians of the Galaxy, The Martian, Star Wars, Stranger Things and Game of Thrones.
Minor in Art for Video Games
You will graduate from the Minor in Art for Video Games trained in the processes, artistic techniques, and tools for the video game content creation. You will learn animation, character and environment design and modeling, lighting, controls and rigging, VFX integration, elements for immersive experiences, texture and interface design, techniques to generate environments, and effects simulation using complex real-time rendering engines, such as Unity and Unreal Engine. You will work with a team of fellow Video Game Design and Programming students to create tangible projects that will be submitted for the most prestigious awards, such as Game Lab bcn, Fun&Serious, and the Playstation Awards, among others. Our students have gone on to work on international productions such as The Division 2, Red Dead Redemption, GTA, FIFA 21, Fornite, Candy Crash, Assassin's Creed: Valhalla, Gears Tactics, Dead Island, Lego Star Wars, The Lego Movie 2 Videogame, Zombie Army 4: Dead War & Zombie Army Trilogy, Battlefield V, Evil Genius 2: World Domination, Fable, Watchdogs, EA Sports, NHL 21, and more.
University affiliated to:

Pursuing a Degree in Animation you will be able to work as:
Character FX Artist (fabric and hair simulation).
Preview and layout artist.
Color Artist.
3D Modeler.
Dynamic simulations and procedural systems developer.
Interface designer.
Technical Artist
Lighting and digital composition specialist.
Rendering technician.
Matte Painter.
Texture and shader developer.
3D Generalist
Storyboard artist.
2D/3D Animator.
Character and environment designer/creator.
Character developer.
2D/3D Artist.
2D/3D Layout Artist.
2D/3D Designer.
2D effects developer.
Digital inker and colorist (ink & paint artist).
Inbetweener and clean-up artist.
Cinematic artist.
Gameplay Artist.
Visual Effects Artist.
Some of the leading companies where U-tad students and professors have worked include: MPC (The Lion King, Dumbo), Double Negative (Avengers Endgame), Framestore (Dumbo, The Jungle Book), El Ranchito (Game of Thrones), Klaus (SPA Animation), Love, Death, and Robots (Blur Studios), The Breadwinner and Wolfwalkers (Cartoon Saloon) or Buñuel in the labyrinth of the Turtles (Glow Animation), Ilion Animation Studios (Wonder Park), ILM (Star Wars), Sony Imageworks (Spiderman Into the Spiderverse) and Weta Digital (Lord of the Rings), among others.
In video games our students are hired at the biggest companies and work on the best projects in the industry; Ubisoft (Assasins Creed), Rocktstar North (Red Dead Redemption), Mercury Steam (Castlevania), King (Candy Crash) Tequila Works (Sexy Brutale), Splash Damage (Gears of War saga), Saber Interactive (NBA Playground), among others.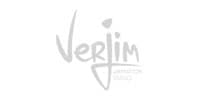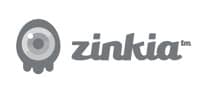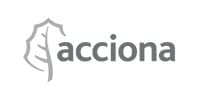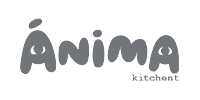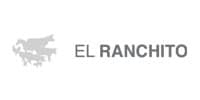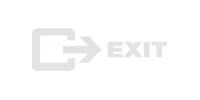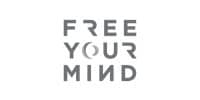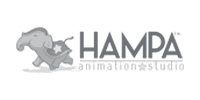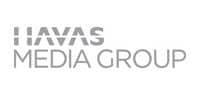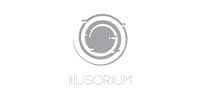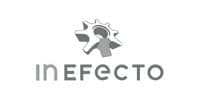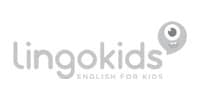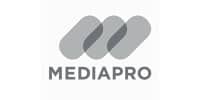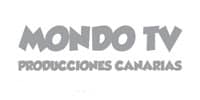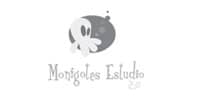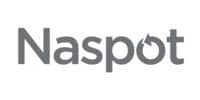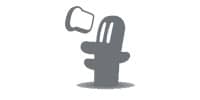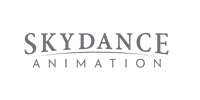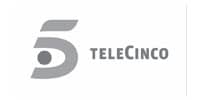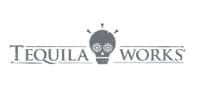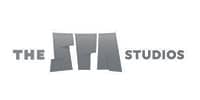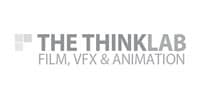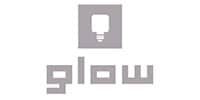 Students' projects and awards
Your Project: your best professional presentation
You will learn by doing. Starting your first year, you will work on projects, learning and applying your knowledge and teamwork, both of which will be vital for your future employability. Your projects will prove your worth to companies and act as a letter of recommendation.
Our students have worked on major international award-winning productions such as Spiderman Into the Spiderverse, which won an Oscar for Best Animated Feature, a Bafta, a Golden Globe, and five other awards. Klaus, wit 28 U-tad students on staff and which has won three Annie awards, a Bafta award, and has been the first Spanish animated film nominated for an Oscar. Buñuel en el Laberinto de las Tortugas won a Goya for Best Animated Film. Additionally, our students have won more than 100 awards for their university projects. Discover them here.
90% of our students study with us on the recommendation of friends or acquaintances who have already experienced U-tad and have become top professionals.
When I saw the curriculum, I knew it was the career I wanted to pursue. It introduced me to a lot of essential digital tools and programs that I would never have access to in other majors like Fine Arts. It was also an opportunity to get in touch with the professional world. I really enjoyed pushing the envelope of what I was studying, interacting with projects from other degrees and getting direct feedback from the amazing professionals that were my professors. During my degree, I did an internship at Illion Animation Studios as a Character Designer, and now I work for Jellyfish Pictures.
María Vidal Moreno
Jellyfish Pictures
I wanted to turn my hobby into my job, and when I realized this was possible, I didn't think twice about it. At U-tad, they explained the opportunities of studying animation with real industry professionals. I did an internship at Monigotes Studio in my second year and they hired me when I finished my degree. I worked on projects like Buñuel y El Laberinto de las Tortugas and Koati. I love the world of animation. The daily connetion with other artists is very enriching, and every day I get to do what I love the most: drawing.
Álvaro Castellanos Serrano
Monigotes Studio
At U-tad, I was surrounded by people who were passionate about the same things I was. We shared concerns and interests and they aided me on my personal and artistic pursuits. Now I work at Skydance Animation as a Storyboard Artist on a project called 'Spellbound'. Previously, I was in the New Ideas department of Ilion Animation Studios, developing concepts and pitches for future projects. Before that, I was lucky enough to participate in the Storyboard department of 'Klaus' by SPA Studios. I'm also directing and developing a short film with several friends and fellow students called 'The Grumpy Ghost'.
Álex Relloso
Skydance Animation
At U-tad, you will be able to study a portion of your degree at a top partner university through the Erasmus Program. 
To reduce any limitations, we have expanded our exchange offer through bilateral agreements with universities in America, Asia, and Oceania, and Europe. 
The world is yours. Go out, learn, and soak up other cultures!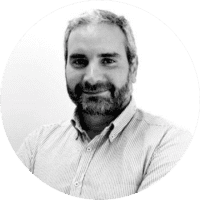 Animation Academic Coordinator
Coordinator and Teacher
| | | | |
| --- | --- | --- | --- |
| SUBJECT | ECTS | TYPE | DURATION |
| Introduction to Drawing and Painting | 6 | B | 1st semester |
| Visual Script - Storyboarding | 6 | B | 1st semester |
| 3D Graphics Principles | 6 | B | 1st semester |
| Elements of Visual Composition | 3 | OB | 1st semester |
| Creative Thinking | 3 | OB | 1st semester |
| Artistic History and Tradition | 6 | B | 1st semester |
| Animation Principles | 6 | B | 2nd semester |
| Audiovisual Narrative | 3 | OB | 2nd semester |
| Human and Animal Anatomy | 6 | B | 2nd semester |
| History of Animation Cinema | 3 | OB | 2nd semester |
| Color and Light Theory | 3 | OB | 2nd semester |
| Projects I | 3 | OB | 2nd semester |
| Geometric Representation Systems | 6 | B | 2nd semester |
Leyenda: Basic Training (B) | Compulsory (OB) | Electives (OP) | Compulsory Minor Subject (OBM) | External Internships (PE) | Final Degree Project (TFG)
| | | | |
| --- | --- | --- | --- |
| SUBJECT | ECTS | TYPE | DURATION |
| Object Modeling | 3 | OB | 1st semester |
| Principles of Body Dynamics | 3 | OB | 1st semester |
| Digital Production | 3 | OB | 1st semester |
| Visual Script - Storyboarding | 6 | OB | 1st semester |
| Digital Editing | 6 | B | 1st semester |
| Fundamentals of Music and Sound Design | 3 | OB | 1st semester |
| Sculpture | 3 | B | 2nd semester |
| Photography | 6 | B | 2nd semester |
| Character Design | 6 | OB | 2nd semester |
| 3D Character Animation | 3 | OB | 2nd semester |
| Preview and Realization | 6 | OB | 2nd semester |
| Projects II | 3 | OB | 2nd semester |
| Organic modeling | 6 | OB | 2nd semester |
| | | | |
| --- | --- | --- | --- |
| SUBJECT | ECTS | TYPE | DURATION |
| Texturing and Shading | 6 | OB | 1st semester |
| Design and Development of Environments and Elements | 6 | OB | 1st semester |
| 2D Layout | 6 | OBM | 1st semester |
| Project Development | 6 | OBM | 1st semester |
| 2D Character Development | 6 | OBM | 1st semester |
| 3D Layout | 6 | OBM | 1st semester |
| Project Development | 6 | OBM | 1st semester |
| Video Game Design | 6 | OBM | 1st semester |
| Modeling for Video Games | 6 | OBM | 1st semester |
| Projects III | 6 | OB | 2nd semester |
| 3D Character Animation II | 6 | OB | 2nd semester |
| Lighting and Composition I | 6 | OB | 2nd semester |
| 2D Ink & Paint | 6 | OBM | 2nd semester |
| 2D Character Animation I | 6 | OBM | 2nd semester |
| Rigging | 6 | OBM | 2nd semester |
| Character FX | 6 | OBM | 2nd semester |
| Visual Effects Programming | 6 | OBM | 2nd semester |
| Animation for Video Games | 6 | OBM | 2nd semester |
| Shading and Lighting Video Games I | 6 | OBM | 2nd semester |
| | | | |
| --- | --- | --- | --- |
| SUBJECT | ECTS | TYPE | DURATION |
| Advanced Animation | 6 | OB | 1st semester |
| Projects IV | 6 | OB | 1st semester |
| Final Degree Project | 3 | OB | 1st semester |
| 2D Compositing and Effects | 6 | OBM | 1st semester |
| 2D Character Animation II | 6 | OBM | 1st semester |
| Internship in a Company | 3 | OBM | 1st semester |
| 3D Visual Effects | 6 | OBM | 1st semester |
| Lighting and Composition II | 6 | OBM | 1st semester |
| Internships in a Company | 3 | OBM | 1st semester |
| Visual Effects - Video Games | 6 | OBM | 1st semester |
| Shading and Lighting for Video Games II | 6 | OBM | 1st semester |
| Internship in a Company | 3 | OBM | 1st semester |
| Projects IV | 12 | OB | 2nd semester |
| Experimental Animation | 6 | OB | 2nd semester |
| Final Degree Project | 3 | OB | 2nd semester |
| Internship in a Company | 3 | OB | 2nd semester |
| Matte Painting | 6 | OBM | 2nd semester |
Additional informartion / competencies
Location: U-tad Campus
Hours: Monday - Friday
ECTS: 240
Language:

Spanish or English

Modality: In campus

Centre Attached to:

Camilo José Cela University
Year of implementation

: 2018-2019

Spots for new students in the Degree

: Pending

Branch of knowledge

: Humanities
Minimum number of ECTS per type of registration and course:
| | | |
| --- | --- | --- |
|   | Minimum  | Maximum |
| Full-time 1st course | 60  | 60  |
| Full-time rest of courses | 30  | 75  |
| Part-time 1st course | 25 | 30  |
| Part-time rest of courses | 18  | 45  |