U-tad students rank in the top 10 for academic excellence, according to SEDEA
Proyecto de Pilar Hernández, alumna de U-tad
Study Software Engineering at the leading University Technology Center with a close relationship with the business world.
Our degree has been designed by industry professionals and endorsed by the best companies in the sector, as reflected by our students' 100% job placement rate.
Prepare yourself to become a software engineer capable of planning, designing, and implementing the applications and services that make the digital industry work: banking, health services, Internet of Things, information systems security, entertainment services, and more.
Learn from leading doctors and professionals in the industry, using a practical academic model, working on projects in multidisciplinary teams and with personalized attention that will allow you to reach your full potential.
Our results speak for themselves: our students are among the top ten ranked in t SEDEA, the Spanish Association of Academic Excellence.
Additionally, from the third year onwards, you will be able to specialize in one of the three areas with the most professional opportunities: Data Engineering, Cybersecurity or Computer Graphics Programming, Immersive Systems and Simulation.
Train in a profession with 100% employability, and with a great professional trajectory.
You have the possibility to study this degree in Spanish or English. 
MInors in which you can specialize
Minor in Data Engineering
Data Engineering 
If you opt for the Minor in Data Engineering, you will professionally train in one of the highest demanded sectors in business, as data are the key to business decision making, innovation, and economic development.  
Data Engineering is a discipline that opens the door to very interesting job profiles: Data Scientist or Artificial Intelligence Expert, Manager of predictive models development based on Machine Learning techniques, or a Big Data Architect, whose job is to develop the necessary infrastructure to collect data that will later be subject to analysis.   
Train in a profession with 100% employability, and with a great professional trajectory. 
If you opt for the Minor in Cybersecurity, you will be prepared to work as a security analyst, security architect, ethical hacker, CISO, CSO, or specialist in digital investigation and forensic analysis, in the most demanding business environments.  
You will acquire a solid foundation that will allow you to ensure the security of corporate IT infrastructures, communications and prevent cyber-attacks.   
You will be able to work in large technology companies, banks, and various sectors such as construction, communications, transport, energy, health and more. You will be developing new tools, analyzing new Trojans or discovering and reporting new vulnerabilities that continually appear in the systems.   
Train in a profession with 100% employability, and with a great professional trajectory.   
Minor in Computer Graphics Programming, Immersive Systems and Simulation
If you opt for the Minor in Computer Graphics Programming, Immersive Systems and Simulation you will learn to develop real-time optimized interactive products, design Virtual Reality (VR) and Augmented Reality (AR) applications, program visual effects for cinema and engineering, video games/serious games development and working in a deep-level with the most powerful graphics engines.


After graduation, you will be able to pursue a wide range of specialized positions in the IT, health, civil engineering, architecture, education, psychology, entertainment, film or accessibility industries. Your studies will come at a time when there is a shortage of highly specialized professionals in immersive systems, during which companies are looking for experts to develop their new business ventures.


Train in a profession with 100% employability, and with a great professional trajectory.
Centro Universitario adscrito:

Studying the Degree in Computer Science, you will be able to work as:
Technology Director
Project Manager
Software Architect
Application Developer
Data Scientist
Artificial Intelligence Developer
Security Analyst
Forensic Analyst
Ethical Hacking Expert
Cybersecurity Tools Developer
Physical Simulation Developer
VR Immersive Experience Developer
Visual Effects Developer
Video Game Developer
Our training is developed in collaboration with Industrial Committees formed by the top Graphic Programming, Virtual Reality and Video Games companies in our country. This ensures our curricula is always up to date with the real needs of the industry, which is looking for talent among our students to lead their most innovative projects.
Students enrolled in this Degree have the option of taking the subject "Internships", which serves as a complement to university education and allows students to approach the professional environment. The objective of this subject is to place the student in a professional learning scenario so that he/she can develop the competencies acquired during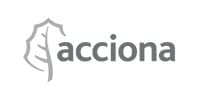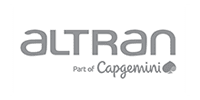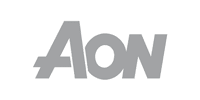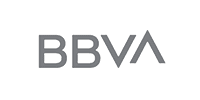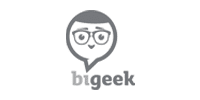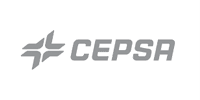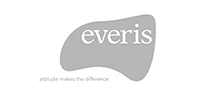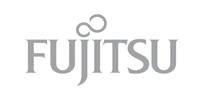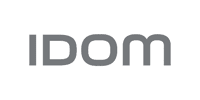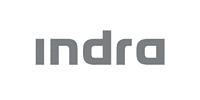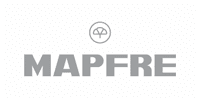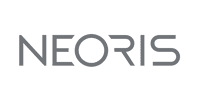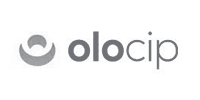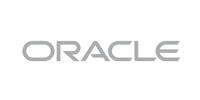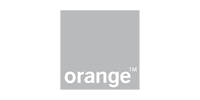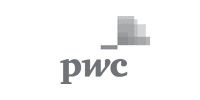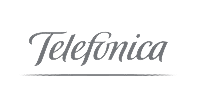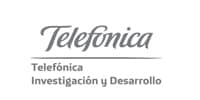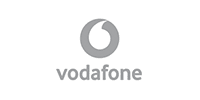 Students' projects and awards
Your Project: your ideal letter of recommendation
At U-tad you will develop projects in multidisciplinary teams to aid you in developing your creative, technological, and teamwork skills. In addition to being an excellent way to learn, these projects will also become your best letter of recommendation to showcase your skills and knowledge to companies. Projects such as:
U-tad students have received more than 130 awards in national and international competitions, which truly speaks to the ability and quality of our students' education. One of these prestigious awards was securing first prize in the European Cyber Security Challenge, where U-tad students were part of the winning Spanish team in the most important cybersecurity competition in the continent.
Our students have won 8 PlayStation Awards in different categories and the Digital Award for the best initiative granted by the media El Español. This was given to the U-tad research project in partnership with IdiPaz and the association HePA to develop the first platform in Virtual and Augmented Reality for psychological care for transplanted children and adolescents. 
We are very proud of our students because they stand out for their talent and daily effort. The education they receive at U-tad provides them with solid knowledge to develop their careers in a sector they care about.
I did my internship at Accenture, where I worked as a cloud architecture analyst in partnership with Google, leading a team of four people. Then I worked as a Data Engineer at The Cocktail, as a Data Engineer at Artefact, and now I am a Data Engineer at TripActions in Amsterdam.
Virginia López-Gil Pérez
Data engineer in TripActions
Studying for a Master's Degree in AI was something that I had always wanted to do. If I hadn't gotten my degree in Software Engineering at U-tad, with such a practical education and very up-to-date content, I wouldn't have been so sure about pursuing my master's.
Mario Cavero
MSc AI and Robotics in University of Groningen (Netherlands)
Thanks to U-tad, I have been able to master the skills and tools required for my position, learning in the various multidisciplinary subjects taught by industry professionals . I currently work in a team offering AI and Machine Learning solutions to different startups.
Sergio Blanco Herrero
Data Scientist at Unlimiteck
I did my internship at Ilion Animation Studios (now Skydance Animation Madrid), one of the two top feature film computer graphics companies in Europe. Today, I work as a Technical Director in the Tools department, designing the software used in the realization of computer graphics animation (CGI) in 3D films.
Jorge Marín Comino
Technical Director at Skydance Animation Madrid
U-tad has been able to nurture my passion for technology, and as a result, I started working as exactly what I dreamed of without having finished my degree: as an Ethical Hacker at Entelgy Innotec Security. My professional career continues to develop in the area of Cybersecurity, working as a Pentester at StratioBD to take an international leap as Ethical Hacker at Mnemonic.
Pablo Ruiz Encinas
Security Consultant at Mnemonic
From the very first moment at U-tad everything is focused on practice and learning by doing things on your own, with exercises and projects in which you practice everything you've learned . All our teachers are industry professionals and are ready to help us with whatever we need. I did my internship at Wireless DNA and then I joined Airbus Defence and Space as an IT Security Engineer, until I arrived at Ford Credit.
Miguel Ángel Mayoral
Software Agile Anchor en Ford Credit
At U-tad, we have an International Relations Department that coordinates and establishes agreements with universities all over the world, as well as with government agencies responsible for international inter-university cooperation.  We have agreements with prestigious universities in five continents and we are working to expand the number of institutions with exchange agreements either within the Erasmus program or with bilateral exchange agreements.   
Universities such as Beijing Jiatong University of Software Engineering (China)

 

Soongsil University (Korea)

 

Epitech (France)

 

Xi'an Jiaotong-Liverpool University (China)

 

Malmo (Sweden)

 
Universita' degli Studi di Milano (Italy)

 

Algebra University College (Croatia)

 

APAEP and UP (Mexico)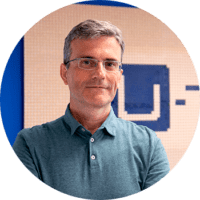 Engineering Academic Director
Academic Director and Teacher at U-tad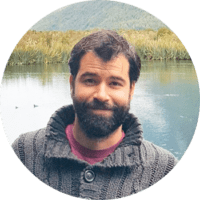 Probability and Statistics, Computational Geometry and Partial Differential Equations teacher
Head of Data Science at Stratio BD
| | | | |
| --- | --- | --- | --- |
| SUBJECT | ECTS | TYPE | DURATION |
| Web Development Fundamentals | 6 | B | 1st semester |
| Introduction to Programming I | 6 | B | 1st semester |
| Networking and Operating Systems Labs | 6 | OB | 1st semester |
| Logic and Discrete Mathematics | 6 | B | 1st semester |
| Creative Thinking | 3 | OB | 1st semester |
| Algebra | 6 | B | 2nd semester |
| Computer Architecture | 6 | B | 2nd semester |
| Introduction to Programming II | 6 | OB | 2nd semester |
| Database and Distributed Systems Laboratory | 6 | OB | 2nd semester |
| Digital Society | 3 | OB | 2nd semester |
| Projects I: Digital Techniques and Technologies | 6 | OB | ANUAL |
Graphic legend: Basic Training (B) | Compulsory (OB) | Electives (OP) | Compulsory Minor Subject (OBM) | External Internships (PE) | Final Degree Project (TFG)
| | | | |
| --- | --- | --- | --- |
| SUBJECT | ECTS | TYPE | DURATION |
| Fundamentals of Visual Composition | 3 | OB | 1st semester |
| Probability and Statistics | 6 | B | 2nd semester |
| Object Oriented Programming | 6 | OB | 1st semester |
| Computer Networks | 6 | B | 1st semester |
| Operating Systems | 6 | B | 1st semester |
| Algorithm Analysis and Design | 6 | OB | 2nd semester |
| Databases | 6 | B | 2nd semester |
| Calculation | 6 | B | 1st semester |
| Software Design | 6 | OB | 2nd semester |
| Business and Digital Models | 3 | OB | 2nd semester |
| Projects II: Software Engineering Trends | 6 | OB | ANUAL |
| | | | |
| --- | --- | --- | --- |
| SUBJECT | ECTS | TYPE | DURATION |
| Artificial Intelligence | 6 | OB | 1st semester |
| Project Management | 3 | OB | 1st semester |
| Distributed Systems Programming  | 6 | OB | 1st semester |
| Web Programming I, Client  | 6 | OB | 1st semester |
| Mobile Application Development | 3 | OB | 2nd semester |
| UX Fundamentals  | 3 | OB | 2nd semester |
| Web Programming II, Server | 6 | OB | 2nd semester |
| Projects III: Web and App Development | 9 | OB | ANUAL |
| Introduction to Computer Security  | 6 | OBM | 1st semester |
| Forensic Analysis | 6 | OBM | 2nd semester |
| Ethical Hacking | 6 | OBM | 2nd semester |
| Database Expansion  | 6 | OBM | 1st semester |
| Information Search and Analysis | 6 | OBM | 2nd semester |
| Data Processing | 6 | OBM | 2nd semester |
| Graphics Engine Programming  | 6 | OBM | 1st semester |
| Graphic Programming | 6 | OBM | 2nd semester |
| Physics and Artificial Intelligence for Video Games | 6 | OBM | 2nd semester |
| | | | |
| --- | --- | --- | --- |
| SUBJECT | ECTS | TYPE | DURATION |
| Business Creation and Management | 3 | OB | 1st semester |
| Software Engineering | 6 | OB | 1st semester |
| Programming Paradigms | 3 | OB | 1st semester |
| Fortification | 6 | OBM | 1st semester |
| Cybersecurity Research Methodologies and Techniques | 6 | OBM | 1st semester |
| Malware Analysis | 6 | OBM | 2nd semester |
| Development of Cybersecurity Tools  | 3 | OBM | 2nd semester |
| Cybersecurity Projects - CyberExercises | 9 | OBM | ANUAL |
| Machine Learning I | 6 | OBM | 1st semester |
| Computer Vision | 6 | OBM | 1st semester |
| Machine Learning II | 6 | OBM | 2nd semester |
| Data Engineering Projects | 9 | OBM | ANUAL |
| Data Visualization | 3 | OBM | 2nd semester |
| Simulation and Realistic Rendering  | 6 | OBM | 1st semester |
| Immersive Systems | 6 | OBM | 1st semester |
| Advanced Graphics Engine Programming | 6 | OBM | 2nd semester |
| Special Effects Simulation | 3 | OBM | 2nd semester |
| Graphic Programming, Immersive Systems and Simulation Projects | 9 | OBM | ANUAL |
| Low Level Programming | 3 | OP | 2nd semester |
| Software Verification | 3 | OP | 2nd semester |
| Internship in a Company | 6 | OP | ANUAL |
| Training for employement | 3 | OP | ANUAL |
| Final Degree Project | 9 | TFG | ANUAL |
Additional informartion / competencies
Location: U-tad Campus
Hours: Monday - Friday
ECTS: 240
Language: 

Spanish or English

Modality: In campus
Center Attached to: 

Camilo José Cela University
Year of implementation: 2018-2019
Spots for new students in the Degree: 60
Branch of knowledge: 

Engineering

and

 Architecture

 
Minimum number of ECTS per type of registration and course:
| | | |
| --- | --- | --- |
|   | Minimum  | Maximum  |
| Full time 1st course | 60  | 60  |
| Full time rest of courses | 30  | 75  |
| Part-time 1st course | 25  | 30  |
| Part-time rest of courses | 18  | 45  |